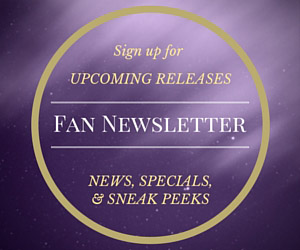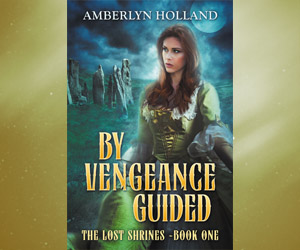 By Vengeance Guided
First book in an all new fantasy romance series!
Caerwyn is desperate to avenge his parents' murder. Lia is desperate to protect her valley and its secrets.
One night in an ancient stone Circle leaves Caerwyn and Lia bound together by magic and the will of the Goddess. The new connection, though, may not be enough to help when dark sorcery endangers Lia's niece and threatens to spread evil through the Dale and beyond.
By Blood Betrayed
To protect a magical spring from a dark sorcerer, Phelan disguises himself as a bard with a mercenary bent to infiltrate an outlaw band occupying the outpost near the shrine. Instead of hardened brigands, he finds a makeshift family with a secret agenda, led by the beautiful and dangerous Selena.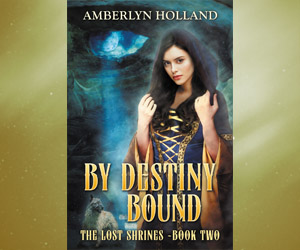 By Destiny Bound
To stop a corrupt sorcerer from acquiring power, Maddyn, is task with preventing a magical shrine from falling into the wrong hands. Unfortunately, no one knows where it can be found. Except a spirited novitiate who keeps turning up in unexpected places and distracting Maddyn from his task.